The Clover Rewards Solution
A little loyalty. A lot of happy.
The Clover Rewards solution is one of the easiest ways to market your business. By connecting you to customers through their mobile phones, it helps you draw customers back to your business with special offers and rewards they'll love. Clover Rewards makes customers happy, and happy customers keep coming back.
Clover Rewards
Benefits for Business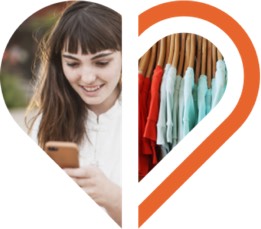 Payment card industry requirements around transaction security continue to evolve. The Payeezy℠ Solution keeps pace. It provides dynamic protection against the hackers and malicious software that threaten your business. Payeezy℠ helps defend your POS system from attacks, safeguards your customers' information and reduces liability in the event of a breach. And now, it's a standard feature of any Ignite Payments merchant account.
Unique to your business.

The Payeezy℠ eCommerce Solution lets you accept more payment types than any provider. Customers can pay with any card, PayPal account, or electronic checks—all in their native currencies.

Stronger customer relationships.

The Payeezy℠ offering eliminates the need for multiple service providers, making it easier for you to run your business.

Constant connection with customers.

The Payeezy℠ eCommerce Solution offers the latest, proven data protection technology available to keep payments, customer information and your bottom line, safe and sound.

Rewards for sales, not visits.

From tablets to mobile devices, buying habits are always changing. Payeezy℠ is built to grow with your business, including mobile shopping for your customers.
Key Components